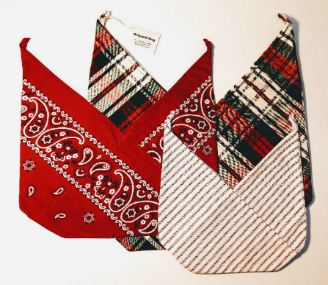 ORIGAMI BAGS
Unique, reusable bags

handmade from repurposed materials

Stitched with deep corners,
so the bag's bottom sits flat
to hold more.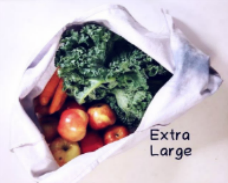 Top flaps tie together to keep things tidily in place.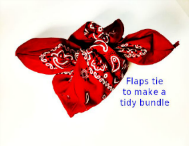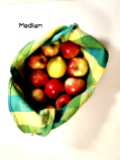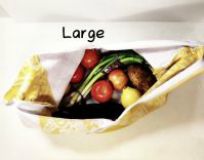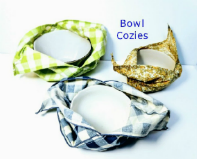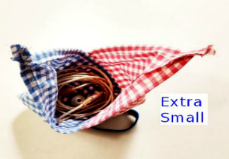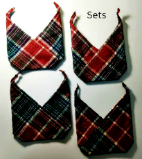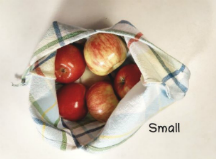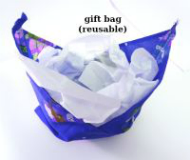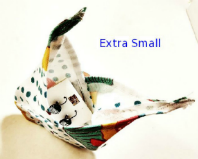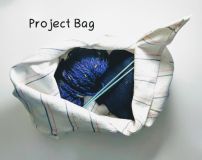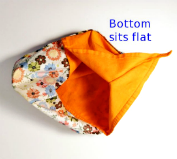 Origami bags can be used for so many things...
produce ~ projects (knitting, crochet, handicrafts, etc.) ~ lunch/snack ~ packing small items in suitcase
earbuds, phone cords ~ crystals, jewelry and other small items
make-up, barrettes ~ toys and kids' travel activities ~ first-aid kit for car

party favors ~ treasure hunts

you name it!
Bags are artisan-crafted in North Carolina using repurposed materials.

100% cotton unless otherwise noted. Corners double-stitched for durability.
Bags of heavier fabric suitable to be produce bags come with the tare weight (in pounds) sewn into the seam.

Please handwash with like colors; drip dry.
There are lots of pre-made bags available, and you can also choose

the size you want (or custom-made sets) from the material I have.
*** To choose from bags I've already made, please go to my online shop ***
I'll be adding more inventory all the time, so check back frequently.
If you don't see what you're looking for, email me with a request for what you want.

Also, there are e-giftcards and physical giftcards available.

To order specially-made bags, please send me (Anika) an email: riverupcycling@yahoo.com

Give me an idea of fabric colors and patterns you like,
and the size of bag(s) you're interested in.
I'll email photos to you of the fabrics I have on-hand.
(Some photos of fabric samples below.)

This way, you're included in the process of choosing just the right bag for you!
This is also a great way to design a set of multiple bags.
Fabric comes in basically 3 categories:

Heavyweight, suitable for XL, L and M produce bags, also can be in size S.

Medium weight, good for produce and many other things, all sizes from XL to Tiny.
Lightweight, can be used for light produce and many other things, sizes L to Tiny.
Generally, very light-colored and white fabrics are better for non-produce items.
All bags are hand washable.
Prices for most bags: XL-$25 / L-$20 / M-$16 / S-$12 / XS-$8 / Tiny-$5

Once you choose, payment can be made through Square or PayPal or check.
Turn-around time is typically less than 1 week.
Flat rate shipping (in U.S.): 1 bag $3.00 ~ 2 to 5 bags $5.00 ~ 6+ bags $8.00

Link for PayPal payment:
Bags come in 6 sizes